Our Values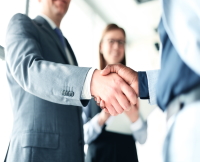 In a world dominated by multinationals you will come to value our independence, whatever the size of your logistics requirement we will provide a bespoke solution unhampered by set in stone parameters. We can provide fast start logistics solutions in niche markets giving you the vital edge that puts you ahead of your competition.

Every enquiry is treated with the same professional approach and always in the strictest confidence. We are committed to provide our clients with logistics services that exceed their expectations allowing them the freedom to develop their business with the confidence of knowing that we will deliver their promises.
Our staff understand what our clients require and expect, reputation is not easily earned and we are rightly proud of our reputation for providing a secure service of a quality that is second to none.
Experience is the key, creative solutions are usually born from a depth of knowledge and the ability to adapt, the more difficult the problem, the more creative the solution. We work with you to develop the best logistics solution for your business.
We take care in how we present ourselves both on-site and on the highways. All our drivers are available throughout the day via mobile communications. Our partners are selected to provide the widest service range yet maintaining our commitment to quality, allowing you to compete with your competitors. Your customers will always receive a quality service at the best available price. So put your reputation in our safe hands.
Our Personnel
OPERATIONS DIRECTOR: WILL MILAM
FINANCE DIRECTOR: CHRIS HUTCHINSON
MANAGING DIRECTOR: TIM MILAM
WAREHOUSE MANAGEMENT: ALAN THOMAS
OFFICE ADMINISTRATION: CERI LIRON